I've been away for a little while, pretty busy with work and other things. Whoops! Back now though.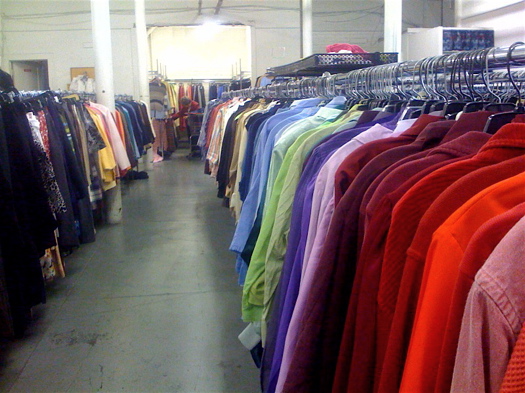 One of the things keeping me busy in my offtime has been a returning love for rifling through the racks at thrift stores. Goodwills and Salvation Armies are the prevailing names around here, although we have other small ones and the DAV (which I haven't hit yet). Salvation Army has been stepping it up with their sales. They have had something called a 'bric-brac sale,' where anything 3.99 and under is a dollar if you get ten items. So that's ten for ten for any dishes, boxes, candles, etc. Small appliances aren't included though.
Also there was a particular store that had a similar deal with clothes. Five for five with ANY clothing items except formal and outer wear. I just walked out of a store with eightteen shirts and two ties the other day for twenty bucks. And not all thrift store merchandise is trashy. A lot of nice things can be found, REALLY nice. Sure, it's hard to find things that fit just right, but now that I have a sewing machine it's not too much trouble to take most things in a few inches.